Even though I had to go back to work today, and I was dog tired from hardly sleeping the last 3 nights thanks to the rampant heatwave. Three things is all it took to turn my frown upside down!!
FIRSTLY
After
MONTHS
of trying I finally unlocked the Sheldon sticker on GetGlue!!!!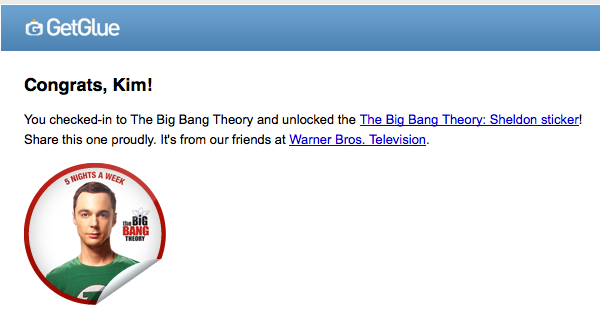 SECONDLY
I FINALLY got a Last Word right over at

ncis_verse
thanks to the awesome Ziva David!!
But what really topped it of.......
NCIS REFUELED MY TIVA SHIPPER HEART BY GIVING US THIS AWESOME FINAL SCENE!!!!!
Yep, a good day.
Now if only CI-Ray can just GTFO all would be right with the world!!